Attachments And Hydraulic Breakers
Attachments and hydraulic breakers can help you tackle any job from mulching grass and landscaping debris, lifting pallets, breaking down rocks, and more. We carry the attachments you need from a  pallet forks, a landscape rake, an auger, a grapple a bush hog and more to help get the job done.
Hydraulic Breakers 
Hydraulic Breakers provides the force needed to break up concrete and other hard surfaces. Types of attachments include hydraulic breakers & hydraulic plate tampers.
Hydraulic demolition breaker
Mount on skid-steer and mini excavator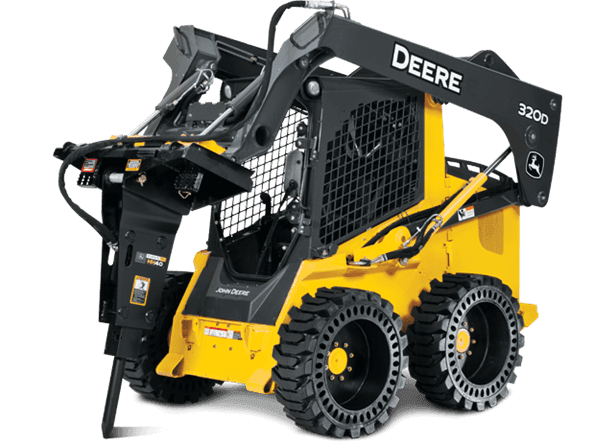 Auger Attachment 
The auger attachment is a Skid-Steer and mini excavator attachment.
Heavy-Duty
6″–36″ diameter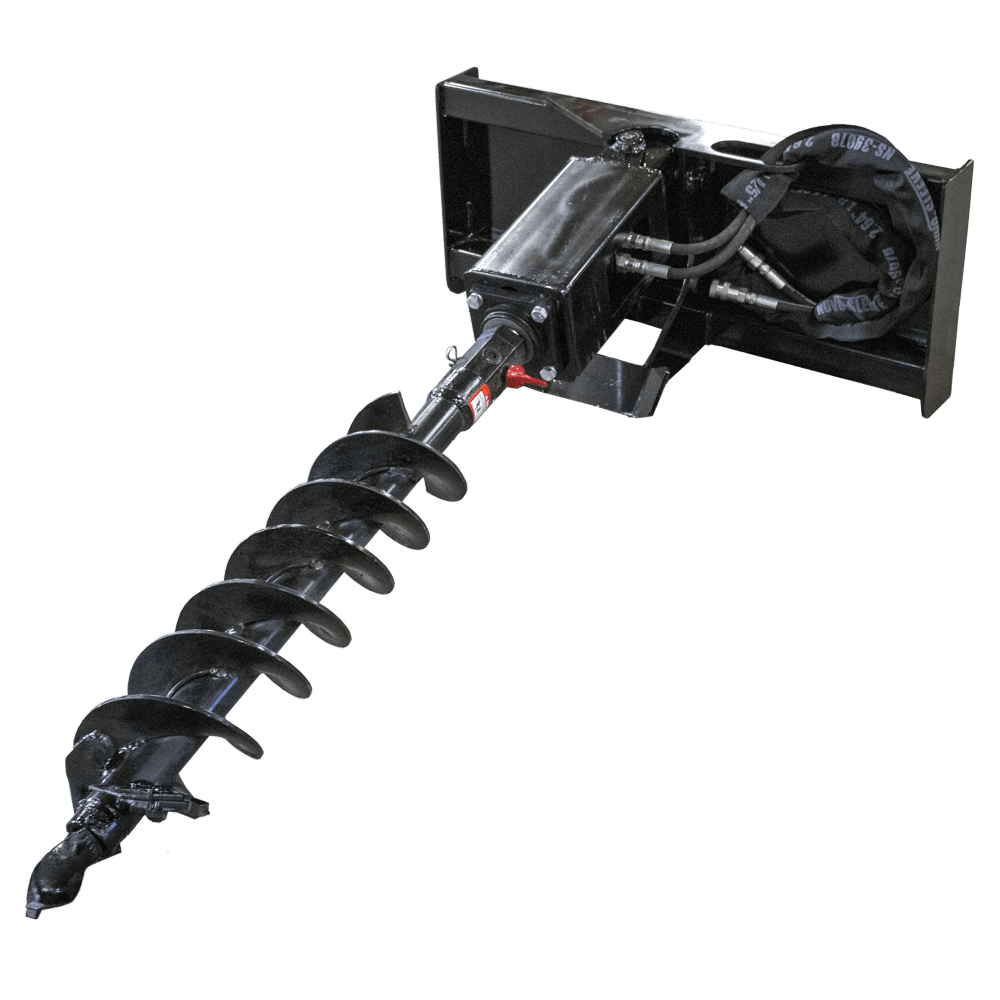 Bush Hog-Brush Cutter
The Brush Cutter is a Skid-Steer attachment.
Skid-Steer attachment 

Product Max Cutting Capacity: 

4″

Cutting Width 78"

Product Weight: 

1,280 lbs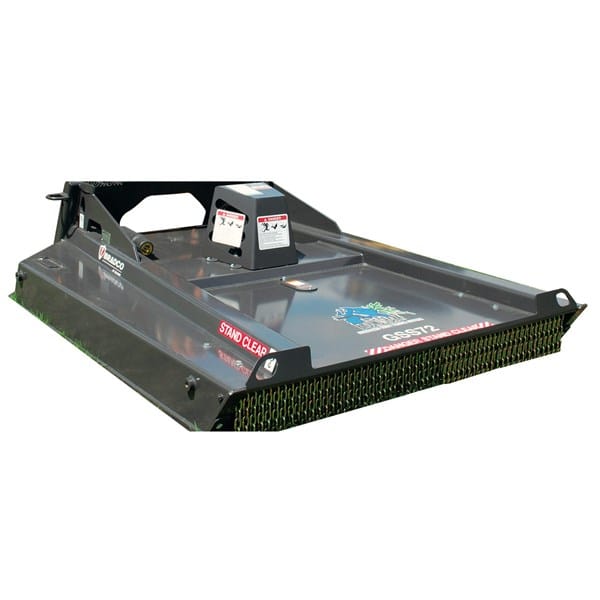 Grapple Bucket Rentals
The grapple bucket is a Skid-Steer attachment. It easily picks up and moves hard-to-handle materials
Skid-Steer attachment
Heavy-Duty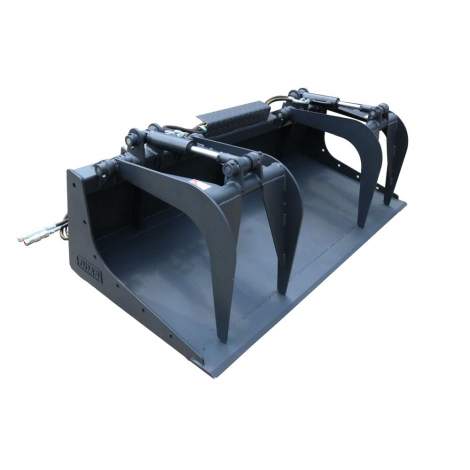 ROTARY TILLER ATTACHMENT
Bolt on replaceable tines
1/4" plate, rolled housing. 3/8" sides with 3/8" thick shoes
Low Flow 14-20 gpm. Single parker motor with internal relief valve
High Flow 20-40 gpm. Dual parker motors with internal relief valves and ¾" machine hose
Low Flow size: 72″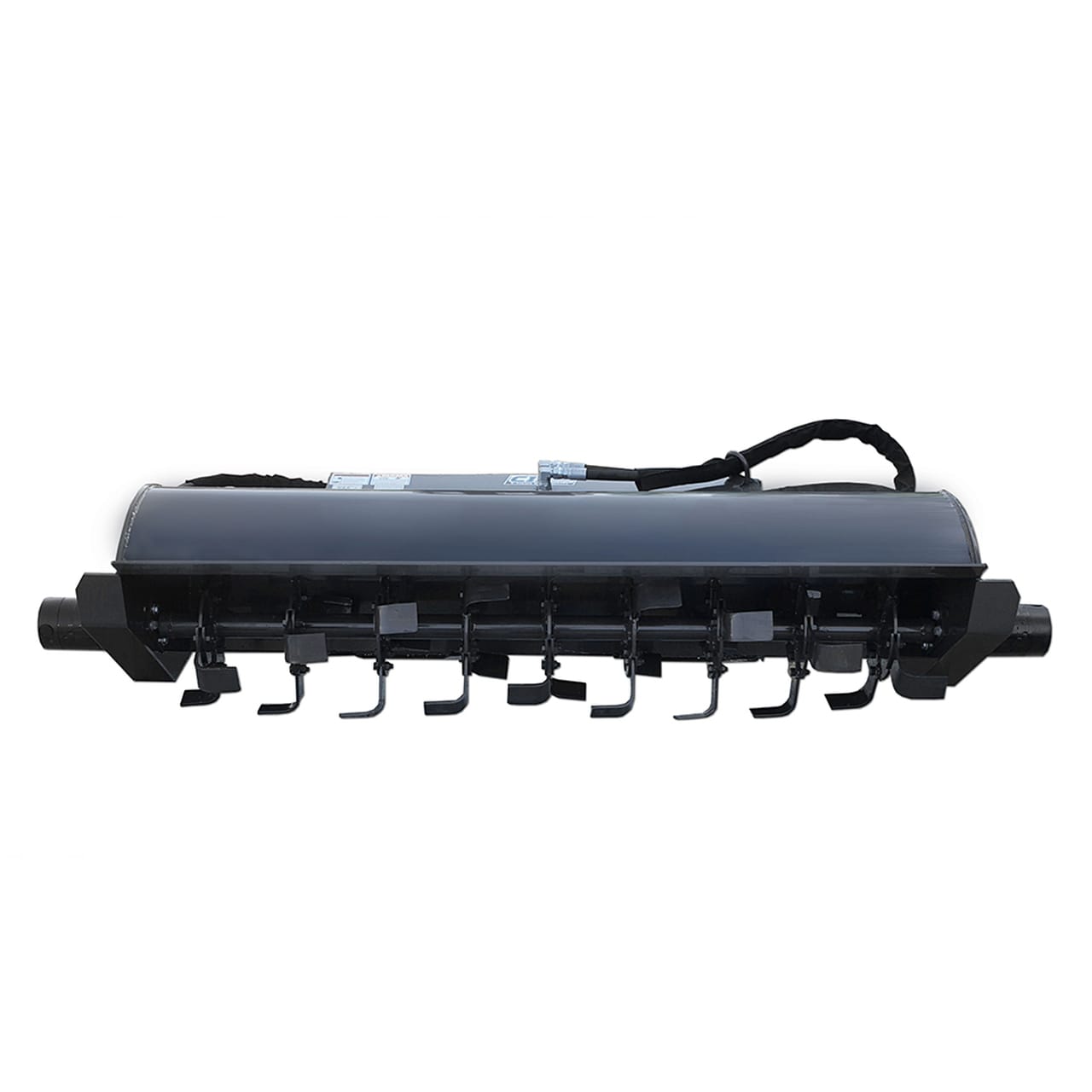 Pallet Forks 
The grapple bucket is a Skid-Steer attachment. It easily picks up and moves hard-to-handle materials
Skid-Steer attachment
Heavy-Duty
Unrestricted visibility to fork tips
Brick guard design adds strength