General Construction Tools
Reliable Equipment for Large-Scale Construction Projects
The Equipment Connection offers a wide range rental items such as: hand-held hammers, hand-held drills, angle grinders, orbital sanders, circular saws, and many more.
Demolition Hammer 65 LB
Exceptionally powerful breaker for heavy-duty concrete demolition, asphalt cutting, earthwork and driving ground rods
115/120V AC/DC
Shock-absorbing handles
Consistent performance
Weight according EPTA-Procedure 01/200359.7 lb.
Full hammering frequency858 impacts/minute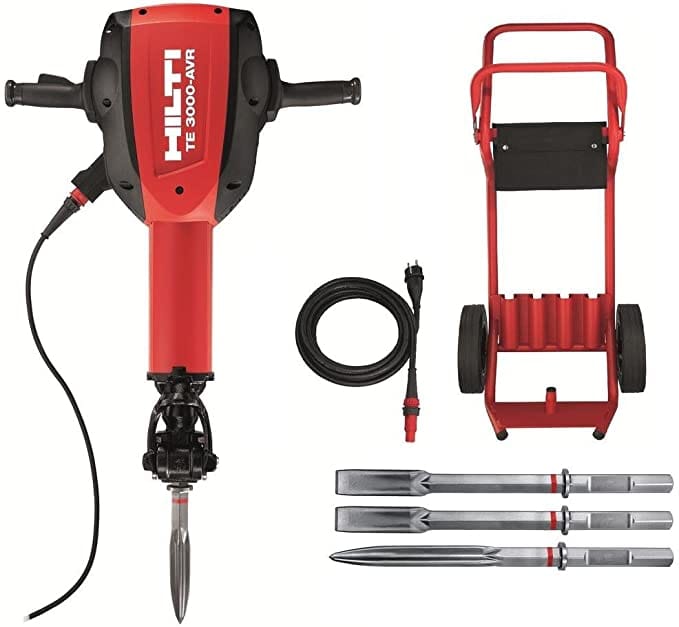 Hilti TE 1000-AVR Breaker with MAKINEX Trolley.
The Makinex Jackhammer Trolley combined with the Hilti TE 1000-AVR breaker is an innovative demolition tool for the fast and easy removal of floor tiles, vinyl and cork from concrete and wooden surfaces.
Working direction:  Floor, Wall
Tool chuck type:  TE-S
Weight according EPTA-Procedure 01/2003:  27.6 lb
Full hammering frequency 1950 impacts/minute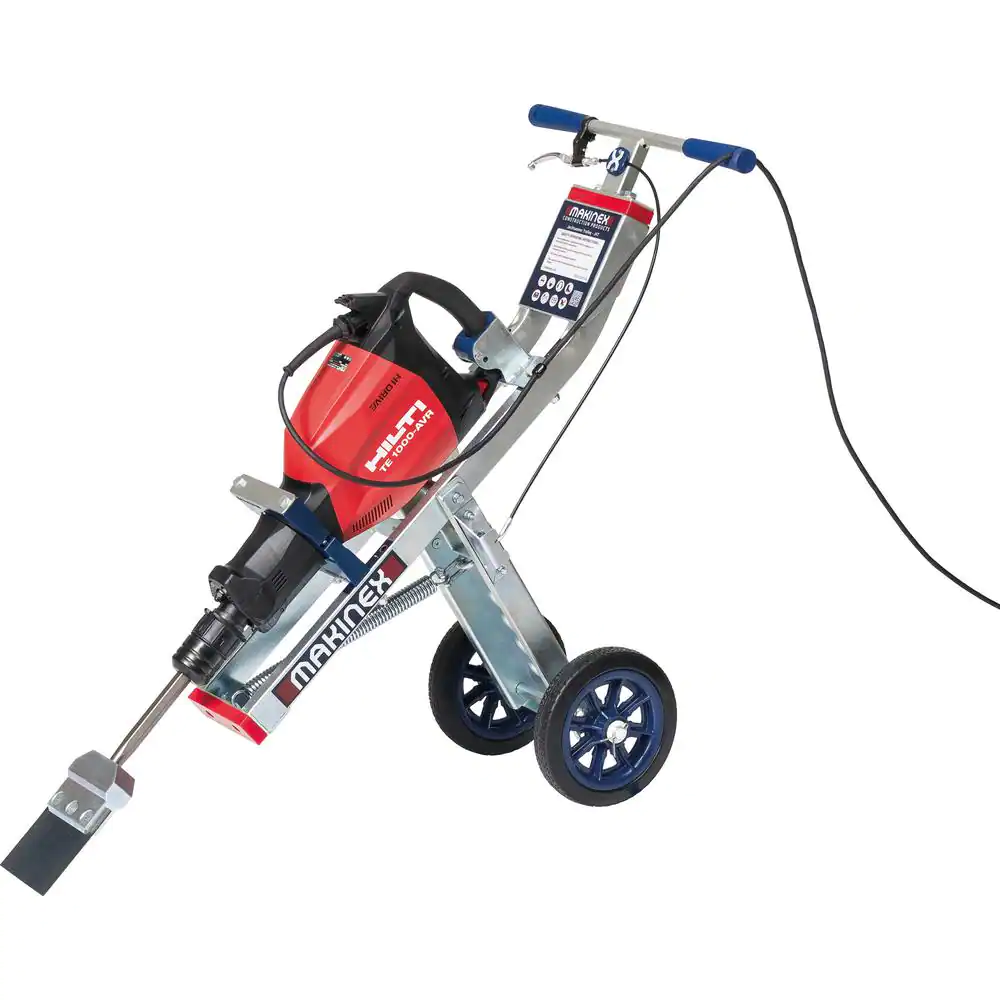 TE 70-AVR ROTARY HAMMER
Very powerful SDS Max (TE-Y) rotary hammer for heavy-duty concrete drilling and chiseling, with Active Vibration Reduction (AVR)
Weight according EPTA-Procedure 01/2003:  18.3 lb.
Single impact energy:  8.5 ft-lbs
Hammer drilling diameter range:  15/32 – 2-5/32 in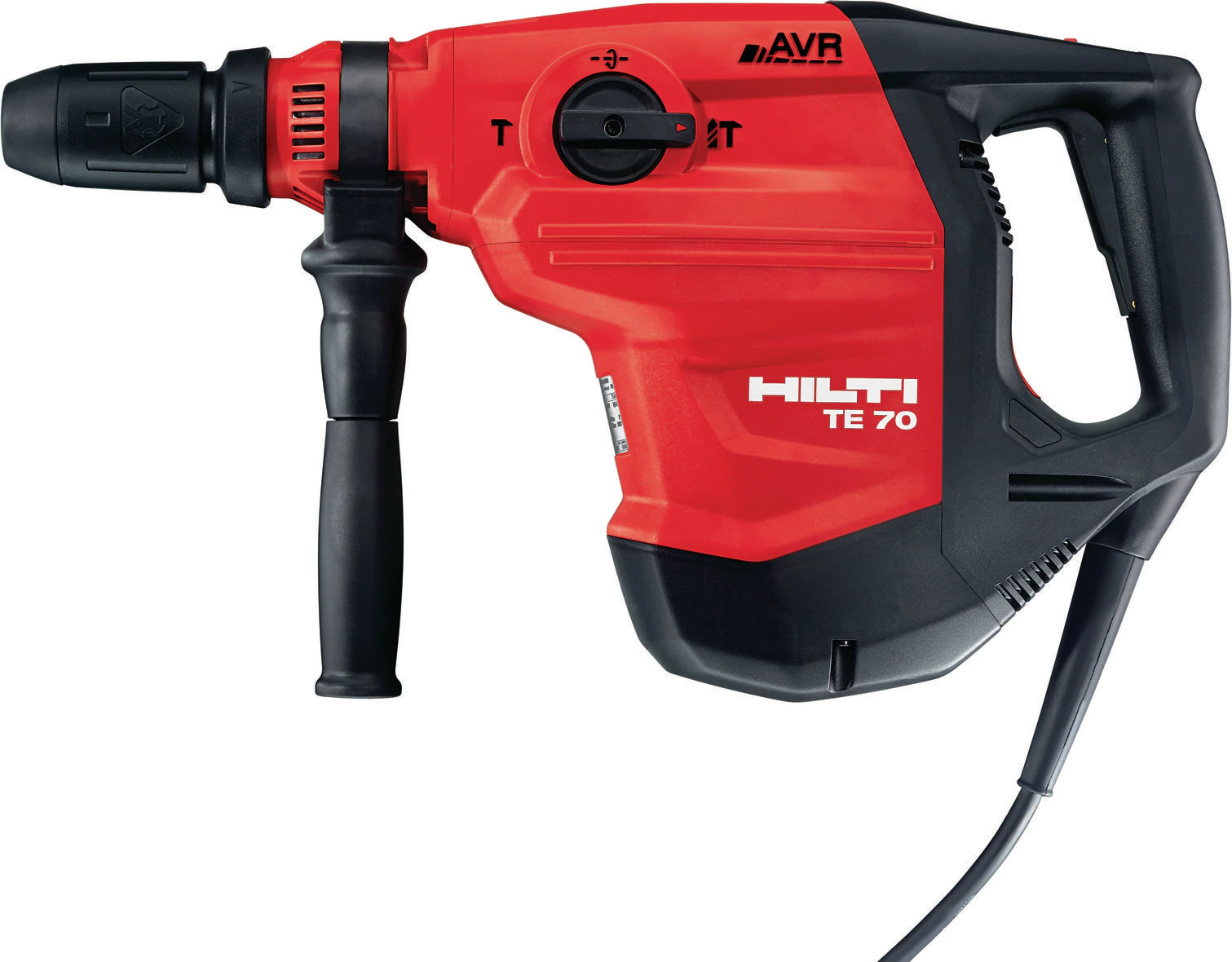 DSH 700-X GAS CUT-OFF SAW
Versatile rear-handle 70 cc gas saw with auto-choke – cutting depth up to 5″
Motor cylinder:  68.7 cm³
Rated power:  3.5 kW
Wet or dry operation:  Wet and Dry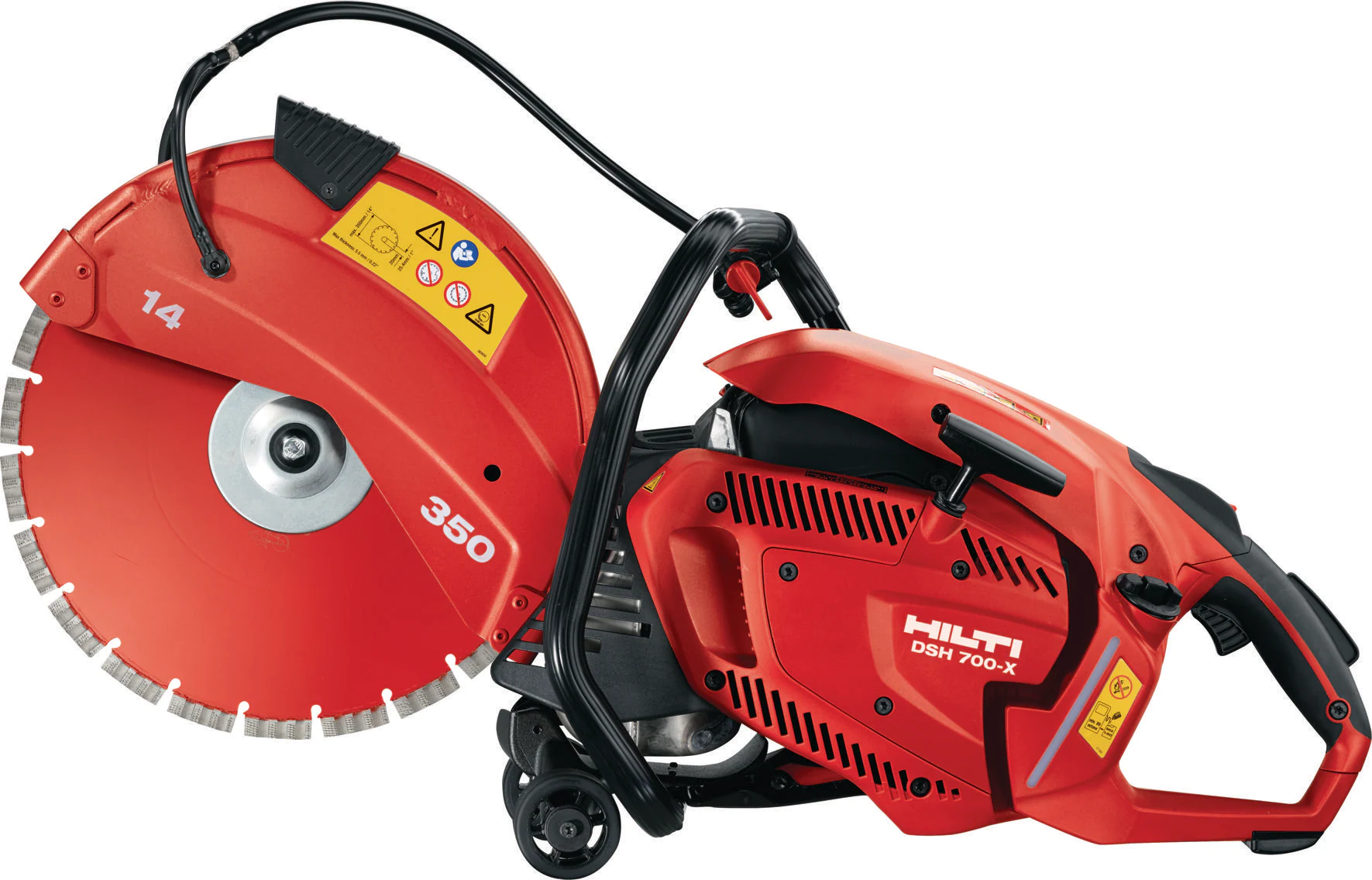 Versatile diamond coring machine for handheld or rig-based coring from 8-162 mm (5/16 – 6-3/8″) in diameter
Diameter range:  5/16 – 6-3/8 in
Base material:  Concrete, Reinforced concrete, Asphalt, Masonry
Operation mode:  Hand-held or rig-mounted drilling system