Backhoe Loaders
Whether you're loading trucks, busting up blacktop, placing pipe, digging trenches, or moving materials. Backhoe Loaders provide outstanding versatility, performing a variety of digging, loading and utility applications.
BACKHOE 410K
Load Height – Std 12.6ft in
Reach From Swivel – Std 19.8ft in
Dig Depth – Std 15.1ft in
Load Height – Ext 15.6ft in
Reach From Swivel – Ext 23.8ft in
Dig Depth – Ext 20ft in
Bucket Dig Force – Std 15230lb
Loader
Clearance At Max Dump Height 8.1ft in
Reach At Max Dump Height 2.5ft in
Dig Depth 6.7in
Lift Capacity At Full Height 7200.3lb
Bucket Capacity 1.31yd3
Bucket Width 92.01in
Bucket Breakout Force 10300lb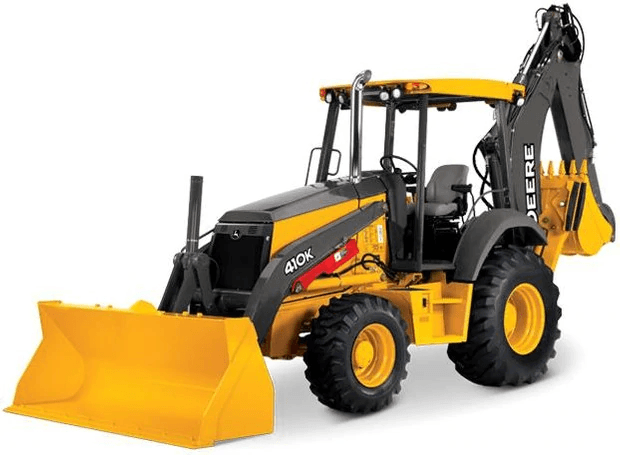 Case 580N Backhoe Loader
Diesel-powered
Maximum digging depth of 14'4"
4-speed synchronized transmissions
Maximum HP of 74
Maximum backhoe lift capacity 4446 lbs.